A Leader in Hair Transplant and Hair  loss management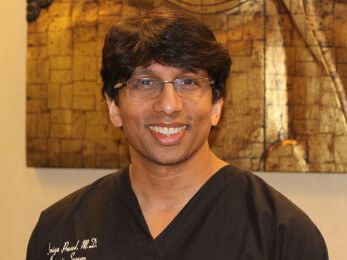 Welcome to New York Hair Loss
Amiya Prasad, M.D, is a hair restoration specialist and board-certified cosmetic surgeon with offices located in  Manhattan, New York, and Garden City, Long Island. With more than 20 years of experience, Dr. Prasad and his team are helping men and women from around the world affected by hair loss with his innovative Hair Regeneration System TrichoStem™ for thinning hair. Hair Regeneration is a non-surgical alternative to hair transplants, which is often not the best option for hair restoration.
As a multi-specialty board certified cosmetic surgeon, Dr. Prasad's has a unique insight in the application of extracellular matrix (ECM) by ACell. His use of extracellular matrix for advanced healing in cosmetic and reconstructive surgery has enabled him to tailor hair regrow  formulation TrichoStem™ and delivery techniques to treat hair loss for men and women from around the world.
Dr. Prasad's TrichoStem™  system has become one of the most sought after alternatives to hair transplant surgery , often providing better and more natural-looking hair density, and managing progressive hair loss in a way which hair transplant surgery does not.
Using ACELL and PRP, Dr Prasad formulated TrichoStem™ for Hair Regeneration. Hair transplants, the most common treatment for hair loss, does not always produce the expected result depending on patients. During your consultation, Dr Prasad will explain what is the best treatment to improve Hair growth and prevent hair loss . View his latest ACell plus PRP patient results.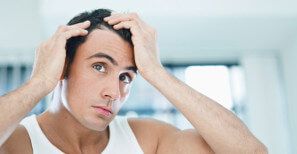 Male Hair Loss Treatment
Androgenetic alopecia, or hair loss due to hormonal causes, makes up 95% of male hair loss cases. With hair transplants unable to stop further hair shedding or provide the hair density patients want, our alternative TrichoStem™ formulation  one time treatment thickens thinning hair for natural-looking density and stops progressive hair loss.
Our hair restoration system has worked in most of our qualified male patients. During your consultation, a microscopic hair/scalp exam and diagnosis is done by Dr Prasad to determine the extent of hair thinning/ hair loss.  The Hair restoration treatment can be applied in areas where hair is thinning and prone to miniaturization.
TrichoStem™ can also be used before a hair transplant to thicken existing hair and stabilize hair loss progression. It can also be used after a hair transplant to increase survival and healing of transplanted hair, and thicken native hair.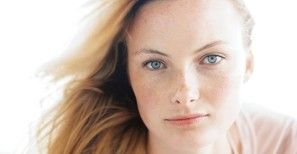 Female Hair Loss Treatment
While not as publicized as hair loss in men, 30% of the women under the age of 50, and 50% over the age of 50 suffer from female pattern hair loss. Hair loss in women is different than that of men, with hair thinning tending to be more diffuse.
Female hair shedding sufferers often experience a widening of the hair part, sometimes referred to as a "Christmas Tree pattern". Female hair loss is more challenging because the exact cause is still not known, but current evidence points to inflammation caused by DHT that results in hair thinning.
In our practice, we use microscopic examination to identify hair thinning in women patients before recommending treatment. Dr. Prasad's Hair Regeneration treatment has successfully helped over 80% of his female patients thicken their hair for natural-looking volume and fullness.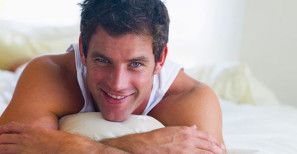 Eye Brow Transplants
The eyebrows may seem to be a subtle part of the face, but when they are missing or thinning, the appearance of the whole face is noticeably affected. Eyebrow transplants are a unique challenge because eyebrow hair grows in different angles.
Eyebrow restorations are also best done by surgeons more experienced in sensitive areas of the body as the procedure is done close to the eyes. As a hair restoration and facial cosmetic surgery specialist, Dr. Amiya Prasad is in a unique position to offer delicate and precise eyebrow transplant surgery, which is further enhanced for healing and fullness with his Hair Regeneration treatment, TrichoStem™.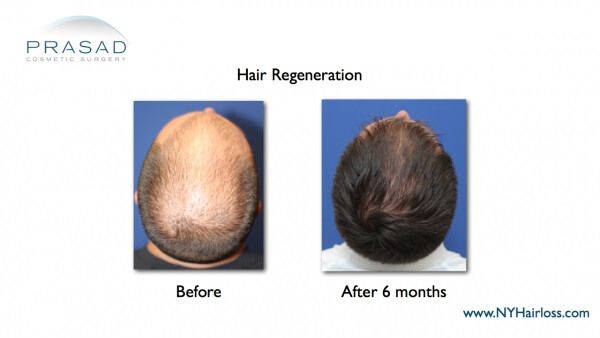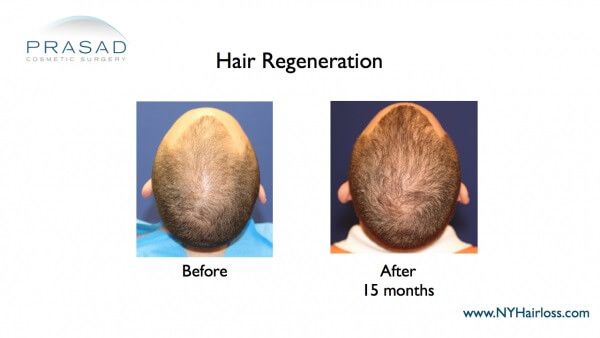 "Although hair growth didn't occur right away, I did notice less hair fall out. My strands of hair becoming thicker within the first 3 months. By the 5th month, I noticed sprouts of hair all throughout the part of my hair. This has boosted my confidence more than anything I could imagined. It was one of the best decisions I have ever made."
M.F.
Patient
"My experience with Dr. Prasad was one of the best I've ever had. First of all, his staff was warm, understanding, and enthusiastic. Coming to this office was like visiting family. Most importantly, Dr. Prasad's work is amazing. He explains everything in depth, counsels you before & after the surgery and is extremely warm and compassionate. The results of the surgery are so natural!"
AD
Patient
"I began to notice thinning, receding around my temples several years ago in my 20's, so I came to Dr. Prasad and 6 months post-op I can feel and see real change in my hairline and hair texture, thickness overall. Dr. Prasad and his team never tried to sell me on the procedure, in fact, since my hair loss was selectively minor I had to convince them! These guys are the best, if you're hair is thinning as even think you might be you should consider it. I'm very glad I did."
C.O.
Patient
COUNTRIES PATIENTS
TRAVELED FROM
HAIR REGENERATION
INJECTIONS DONE
HAIR LOSS INFO
There are many myths and misconceptions about the causes and treatment for hair loss in men and women. The hair transplant industry is thriving despite the fact that hair transplants only provide a limited amount of hair density, and are unable to stop hair loss.
Young men who suffer from hair thinning at an early age are not candidates for hair transplants, yet more than anyone else need to stop continued hair loss. Learn more about the causes of hair loss, the true nature of hair transplants, and what can be done for you to have thick head of hair for a lifetime.