Energy, compassion and commitment to innovation and excellence best explains why people come from all over the world to Dr. Amiya Prasad.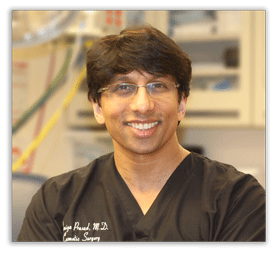 Meet Dr Prasad
Dr. Amiya Prasad is a highly accomplished multi-specialty Cosmetic and Reconstructive Surgeon who developed The Hair Regeneration System for the treatment of thinning hair, in addition to improving the overall results of hair transplant surgery.
In contrast to average hair transplant surgeons, Dr. Prasad is Board-certified in Facial Cosmetic Surgery, as well as Body, Breast and Extremity Surgery. He is widely recognized for his work in complex Oculofacial Plastic Surgery, his artistic approach, and his impeccable standard for achieving natural-looking results in facial rejuvenation surgery.
Dr. Prasad has extensive experience in the application of extracellular matrix (ECM) by ACell in many surgical procedures. He developed his Hair Regeneration System based on his surgical experience, in addition to the data he analyzed from treating people with male pattern and female pattern hair loss, alopecia areata, and other hair loss conditions.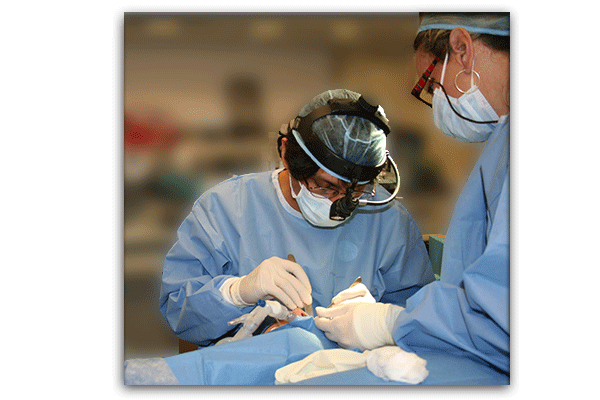 Dr. Prasad is well-known for his commitment to properly educating his patients and his compassionate and attentive one-to-one care. He believes strongly in spending time with his patients in order to fully understand their concerns and aesthetic goals. Using technology such as hair microscopy and standardized medical photography, Dr. Prasad continuously improves his ability to help people who come to him with hair loss concerns.
Dr. Prasad is also the author of the book, "The Fine Art of Looking Younger", for which he has received great praise. He developed the Prasad Medical Skincare product line which was also met with appreciation by celebrities at the Oscars and the Sundance Film Festival. Dr. Prasad has been recognized for his artistry through events sponsored by the Long Island Arts Council at Freeport wherein he received the "Arty Award", as well as a citation from the Nassau County Legislature.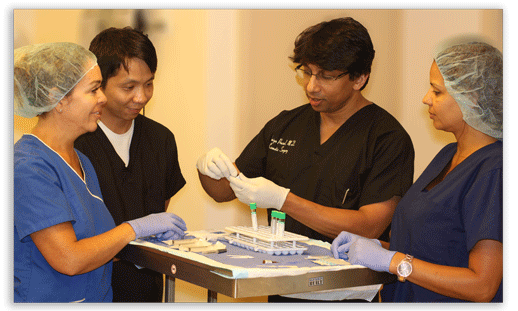 As a highly respected Cosmetic and Reconstructive Surgery specialist, Dr. Prasad has been invited to share his thoughts and opinions, as well as demonstrate procedures for major media outlets. Dr. Prasad has been featured on shows and publications such as Good Morning America, Inside Edition, Fox News, WB11 Morning News, CBS News, Fox News, News 12, New York 1 News, ABC Eyewitness News, NBC Live at 5, The New York Times, Avenue Magazine, Business Wire, Hamptons magazine, The Daily News, The New York Post, Star Magazine, Page 6, Reuters, Forbes, The Wall Street Journal, Huffington Post ,and more. He was also featured in the documentary "Venus Unleashed – The Uncensored History of Plastic and Cosmetic Surgery".

Commitment to Stopping Hair Loss and Changing the Hair Restoration Industry
For over 20 years, Dr. Prasad has performed hair transplant surgery from his two New York State locations: Manhattan, and Garden City, Long Island.
Dr. Prasad has always worked hard to improve traditional cosmetic procedures. He sought to improve healing time for eyelid and facelift surgery by using local anesthesia with LITE® sedation, making patients more comfortable, and enabling them to recover more quickly, without compromising results, extensiveness of surgery, or an artful, natural-looking aesthetic. When he first started using local anesthesia for complex cosmetic surgeries, many in the industry thought it couldn't be done. Now, this pioneering spirit has brought many other cosmetic surgeons to adopt local anesthesia in their cosmetic surgery practices.
This desire to change and improve also reached the hair transplant industry, which despite robot technology and other new graft harvesting techniques, the amount of grafts that can be harvested and transplanted, and the inability of hair transplants to stop hair from thinning remained the same. The hair restoration industry thrived from the desperation of hair loss sufferers, and from surgeons knowing this would drive patients to come back for repeat and costly hair transplants. Dr. Prasad made it a mission to find a long-term solution for hair restoration.
First Improvement in Hair Restoration – Increasing the Survival of Transplanted Hair
Since the amount of hair that can be harvested and transplanted had a ceiling, then Dr. Prasad sought to increase the numbers of hair that survived the process. The first problem was patients were causing their own transplanted hair to be pushed out due to stress and elevated blood pressure, a problem known as "popping" in the hair restoration industry.
To relax patients in lengthy hair transplant sessions, Dr. Prasad again applied his own local anesthesia with LITE® sedation, keeping blood pressure steady to prevent popping out of hair grafts. With less popping, more grafts took to the scalp, resulting in more transplanted hair surviving, improving overall hair density and results.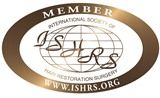 Increasing Transplanted Hair Survival Even Further
Dr. Prasad didn't think this was the end of improving hair transplants. He worked with a cutting edge wound-healing material called extracellular matrix, manufactured by ACell. After using this material to help heal facelift and abdominal incisions, he applied it to help heal transplanted hair follicles.
Again, Dr. Prasad increased the survival rate of transplanted hair, and set a new standard for hair transplantation. However, another discovery was made – extracellular matrix made existing thinning hair grow thicker. It was this discovery that lead to the development of the Hair Regeneration treatment.
The Hair Transplant Alternative that's Changing Hair Restoration
The discovery of extracellular matrix in thickening hair lead to the development of the Hair Regeneration system. While other doctors have followed Dr. Prasad using extracellular matrix combined with platelet-rich plasma to treat hair loss, none of them of them have replicated the work he took years to develop. The Hair Regeneration System thickens hair and and manages hair loss helping 99% of men and women suffering from genetic pattern hair loss.
The treatment  generally lasts at 3-5 years leading most patients to forgo hair transplants, since saving and thickening existing hair has a better density than any hair transplant could achieve. Other hair restoration practices are still trying to catch up with the success rate, longevity, and thickness that Dr. Prasad's Hair Regeneration System has achieved.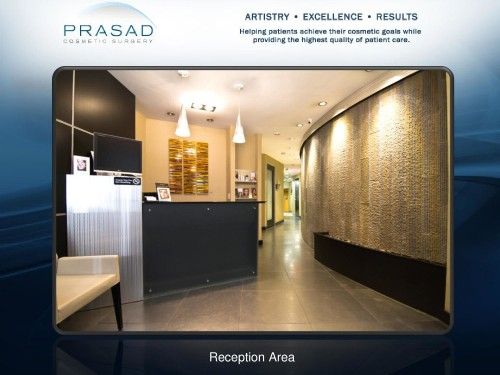 Hair Regeneration Now Reaches Beyond New York
With patients from all over the world, and around the country, descending on New York for the Hair Regeneration treatment, Dr. Prasad has taken the treatment closer to people who need it. The first TrichoStem® Hair Regeneration Center recently opened in Vienna, Virginia. As more people discover this long-term solution to hair loss, Dr. Prasad continues his dedication to improving the Hair Regeneration algorithm even further, and bringing it to more people who need help with baldness.